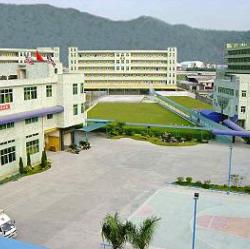 Dahon's Shenzhen, China Factory Awarded ISO 9001 Certification


DUARTE, California — November 29, 2002— Dahon California, Inc., the world's leading manufacturer of folding bicycles, today announced ISO 9001 certification for it's Shenzhen, China factory. Dahon's Shenzhen factory has been in operation since November, 2001 and has been designed from the ground up to operate at the highest level of efficiency. Dahon has been working with TÜV consultants and engineers to streamline operations in preparation for ISO certification.

"Opening the new factory was a lot of hard work but it allowed us to implement the most modern manufacturing and management processes," stated Dr. David Hon, Dahon president. "The end result is a factory that operates at a very high level of quality and efficiency - better than we've ever had before. Even business schools from as far away as Singapore are coming to study the operations of our factory."

The new factory is situated on a 17,000 m2 site with 14,000 m2 of floor space. To optimize quality control, the factory is tightly vertically integrated, handling everything from tube cutting and forming, to stamping, welding, and final assembly. Dahon employs 300 people at the factory. Production capacity for assembled bicycles is 15,000/month and 20,000/month for frames. Frames produced at Dahon's China factory are also supplied to Dahon's production bases in Taiwan and Macau, as well as to OEM factories.

R&D
Research and development is a critical component of Dahon's Shenzhen factory. The R&D department includes over forty engineers and files for new patents at a rate of approximately ten/year. New technologies are routinely integrated into Dahon's own bicycles as well as licensed to other bicycle and component manufacturers.

Short Delivery Times
ISO streamlining of the production process has helped Dahon dramatically shorten production times for components and bicycles. Lead times for production of completely assembled bicycles now average 45 days or less. Shorter delivery times also reduce inventory for Dahon and it's customers.

"ISO certification of our factory is recognition of the work the team here has invested in making this factory a success," stated Dr. Hon, "but is by no means the end goal. Our goal is to make this one of the most efficient, well managed, and profitable bicycle factories in the world."